Sale!
Inout spider, web spider script for crawling websites
$2,950.00
Inout spider is a web spider script that crawls websites to generate data for small/medium sized search engines. This superb web crawler has been developed by Nesote Technologies as part of a series of web scripts including a number of popular clone scripts.
Description
Inout spider is a web spider script that crawls websites to generate data for small/medium sized search engines. This superb web crawler has been developed by Nesote Technologies as part of a series of web scripts including a number of popular clone scripts.
Inout spider is a powerful script built on Hypertable database under Hadoop file system. Inout Spider is capable of crawling and indexing large amounts of data and run queries with high speed and great accuracy to establish unique databases. The design department gets a wide range of challenging requests every day. There is a highly competitive team of designers capable of producing outputs that exceed your expectations.
 With Inout
Spider, you will have the tool needed to

Crawl and build your own database
Scalable Architectural Design
Inout Spider is a scalable web spider software. It helps you to start small and dynamically expand to any number of servers, as your database grows. Inout Spider uses a highly efficient and powerful Distributed File System (Hadoop) and database (Hypertable) for providing the scalability.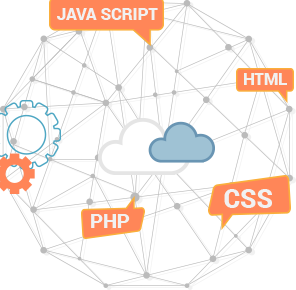 The web Spider provides search results as XML instead of HTML results. It gives you great flexibility over the results. You may parse these XML results using your own PHP/ASP.NET/JSP program. Also, Inout Search Engine work seamlessly with Inout Spider to expose all the features/capabilities of this, by just configuring the Spider install path in Inout search engine admin area.
The Spider web search always find the most relevant matched results available in your database for the given keywords. Right now, Inout Spider can handle Web, Image and News searches.
Image Search

Inout Spider is one of the finest and rarest spider software's available on the internet which provides image search. Inout Spider's crawler will crawl images from the added domains while crawling the HTML pages and it tags various keywords and other parameters related to the images. The spider saves a thumbshot of the image in the database. The dimensions of the thumb shots can be configured by the administrator.
News search is another type of search which works like web search, but here the results are taken only from the domains which are added as news domains. The data corresponding to these news domains are updated frequently so that the most updated contents will be displayed as the results of news search.
Result Caching

Upon a search query, the Query Analyser [Please see the tutorial] module of Inout Spider will check the database for a result cache. If it finds a result there, it will immediately get the results back to the requester. If a pre-calculated recent result is not available already, 'result generator' will quickly identify and generate the results from the pages crawled, store in cache database, and send back to the requester. Result caching will help you to get instant search results for popular keywords.
Although the result cache feature helps to get faster results, we cannot always fetch results from cache, considering the chance to get outdated results. Because of this, different cache periods can be set up and by default, it is set as 1 day for news, 7 days for web and 45 days for images. It will make sure that the results delivered to the clients are always updated frequently as the time interval expires.
Global/Individual Domain Depth Control

Inout Spider helps you to control the crawling process by specifying the domain page depth limit. You can specify the settings globally for all domains or specifically for some selected domains. It will help you to make sure that the spider resources are utilized the way you want it to be.
Seamless Integration with Inout Search Engine

Inout Spider is designed to be compatible with all third-party search engines however,

Inout Search Engine

is designed to integrate and work with Inout Spider seamlessly. This pairing is recommended if script customization is part of your requirement.
Unlimited Custom Result Channel

Apart from web, image and news results, you may create a number of search channels like Script Search, Soccer Search, Wikipedia Search etc, with the help of domain sets and categories.
Domain Sets

Inout Spider allows you to define a domain set in your spider admin area. Each page the Spider Bots crawl will be verified against the domain sets, and if it finds a match, it will tag the page to the corresponding domain set. You may later filter/retrieve your web/image/news results based on a domain set. It will help you to create a service (with a group of websites) specific search channel.
Similar to domain sets, Inout Spider allows you to define categories from the admin area. You may define the keywords related to a category so that if the Spider-bot finds a match with the keyword, it will tag the page to the corresponding category. You may later filter your web/image/news results based on the categories to create your desired channel.
Intelligent Result Identifier System
Upon a user query, the result identifier finds out the best-matched results from millions of pages. Since the Result Identifier System works very fast, it will fetch the required results as output within milliseconds. At the same time, this system will not compromise with the high level of quality and accuracy of the output expected in any way.
Page Rank

Inout Spider determines a page rank for each page. Also, the Spider crawls are based on many factors like incoming/outgoing links, page depth, domain priority, etc.
Family Filter

Inout Spider allows you to configure family filter setting from your admin area to perform screening. The family filter is easy to manage and it will help you to retrieve results based on the family filter condition you want.
API keys protect your spider data from unauthorized access. It also helps you to authorize/sell search data access to external parties. You may also view the statistics based on API keys which helps you to track the search history and performance from each API key.
Keywords: Inout spider, web crawler, web spider, databases, search engines, search engine script